May 28th, 2023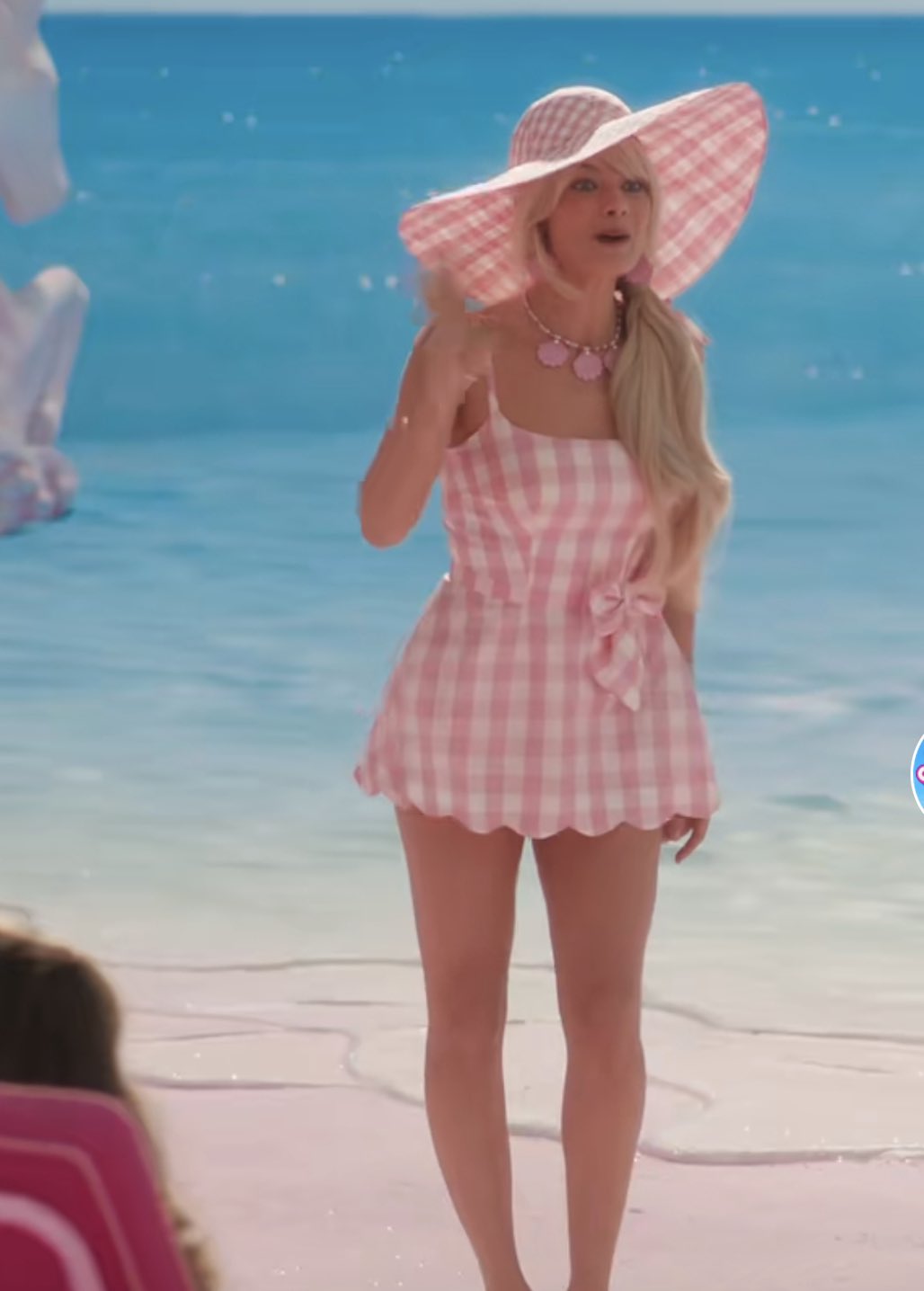 This time around, I made Margot Robbie as Barbie in the upcoming Barbie movie!
May 14th, 2023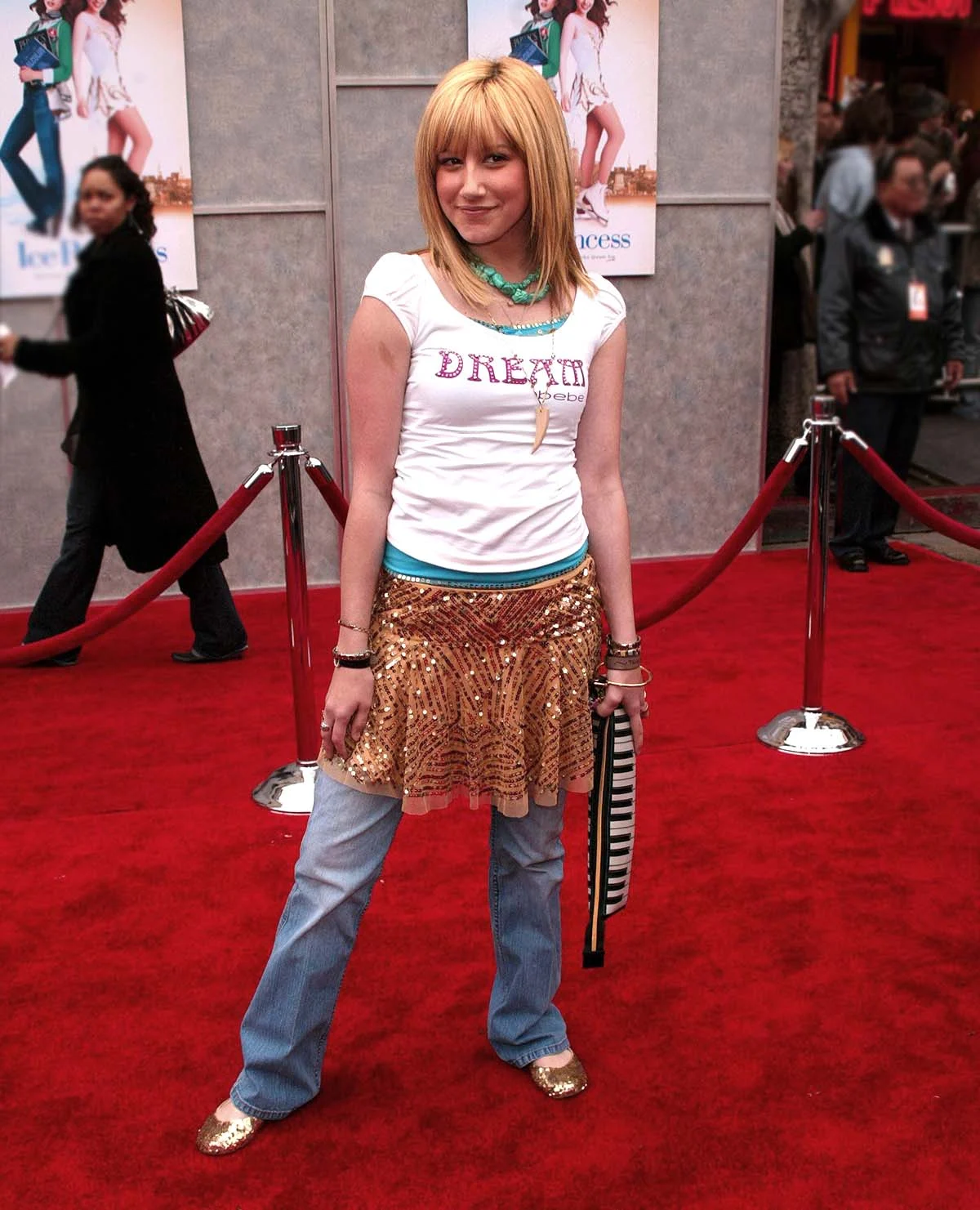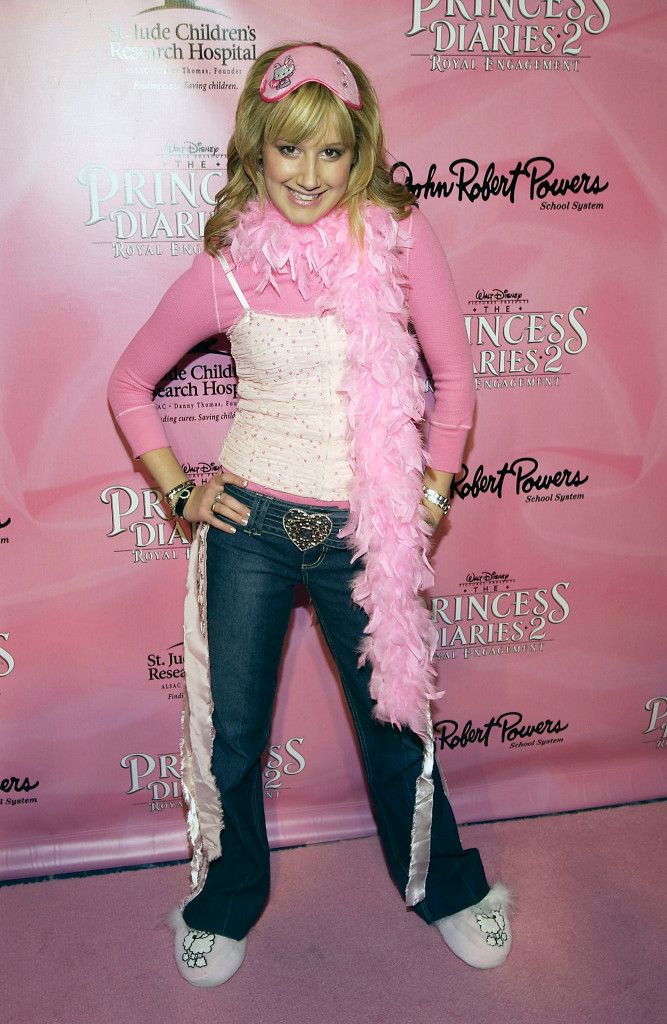 I made Ashley Tisdale á la the early 2000's red carpet! I'm a huge fan of her!!
May 13th, 2023
I was on Style Dollz and checked out the "awareness" category for their prep dollz. I didn't like the autism ones, at all! They imply autism is something that has to be cured, and they very much give off Autism Speaks vibes. I would never use those for myself, so I wanted to make my own awareness graphics. I made a page for them, so far I only made one but I'll be making more, not just for autism. (If it was unclear on my About page, I am autistic!!). I also removed some doll pages since I never really make anything other than Revivalz and Uniques anyway.
May 10th, 2023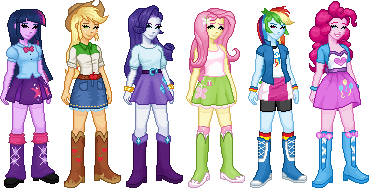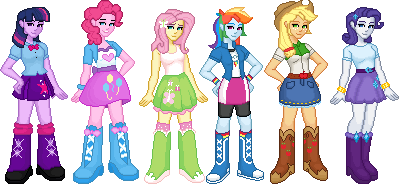 I finished the remake of my My Little Pony: Equestria Girls dollz! Upper ones are the recreations. The props will be added to the female dollmaker.
April 11th, 2023
Made a gift for Karla, the first affiliate I made on here way back! It's on the Miscellaneous page.
April 5th, 2023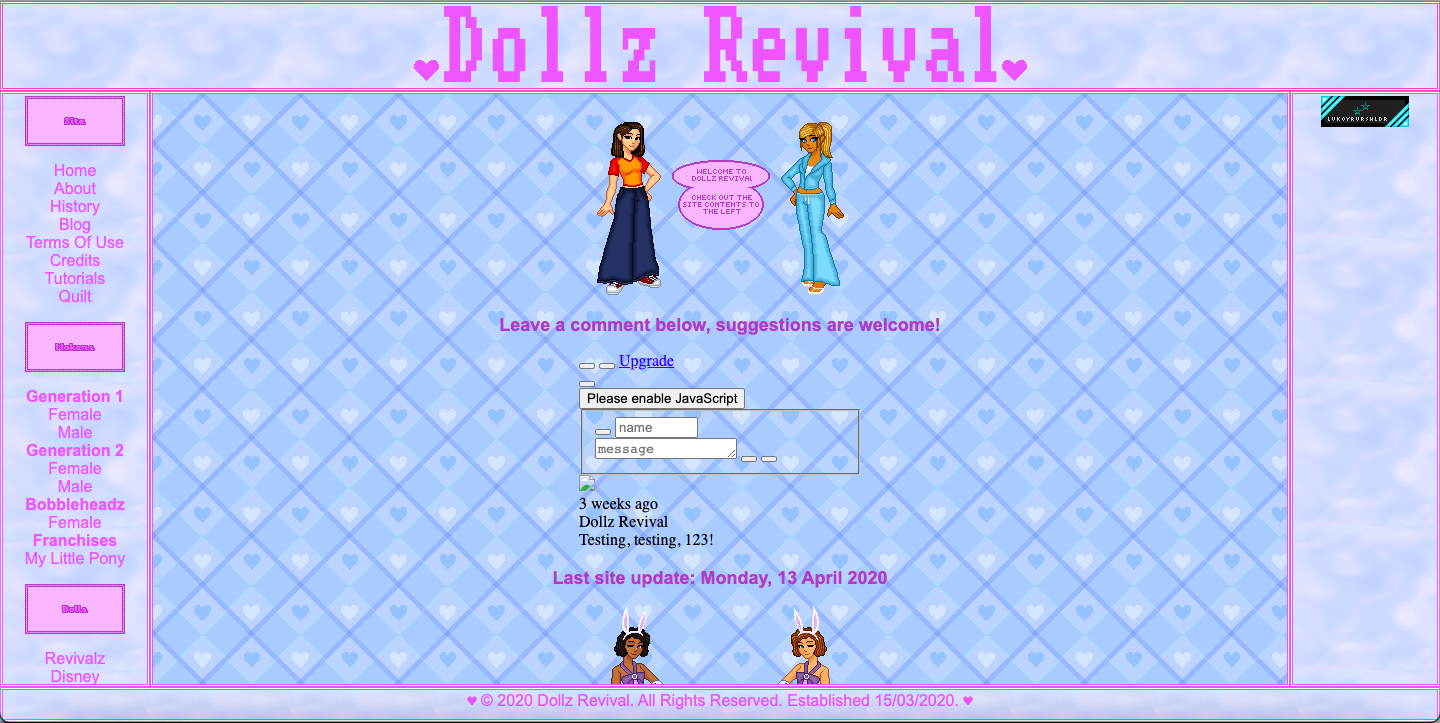 It's been over 3 whole years since I first created Dollz Revival. From the beginning I knew I wanted to document the changes made to this site over time, so I made sure to capture it on the Wayback Machine. Here's a comparison of what it looked like on April 13th of 2020 vs now! In 8 days that capture will be from exactly 3 years ago. You can open the images in a new tab to view them in their full resolution. The only inaccuracy in the capture is the broken cbox. I'm impressed with how I've been able to stay consistent with working on this project for so long, making updates is still exciting and seeing new comments always makes me smile. Thank you everyone who's supported the site so far! I mentioned in my last entry how the site has been featured in a few YouTube videos. The other day I got curious and decided to search "Dollz Revival" on TikTok, and I saw that someone actually made a video with my site last year! Click here to see it.
February 22nd, 2023
Been working on the site pretty consistently as of late, as you can see in the update log on the homepage! I got tired of how washed out the base colours were, so I added some new skintones that are more vibrant and saturated for anyone who might've been feeling the same. The first of the new base colours was picked directly from the original 90's Style Dollz. I'm also working on adding a bigger variety of props for different subcultures, so that there's something for everyone. The prop submission is up, there's been one submission so far! :D I will be adding the prop request feature sometime soon. I also realized just today that my site has been featured in some videos on YouTube! I had no idea, so if anyone features my site somewhere let me know cause I think that's super cool!
January 29th, 2023
Made a selfdoll, I think it turned out pretty cute!! It's the 3rd one in the new Revivalz category.
January 28th, 2023
Switched out all the bases! They're no longer separated into parts, the new versions are fullbodies. This is to make it so that all props will fit all bases. The male dollmaker is back (no props yet, only bases) and I will soon be adding a prop request thing, as well as a prop submission thing where site users can send in their own props. :)
January 27th, 2023
I retired the old Revivalz dollmakers and will be replacing them with new versions. The female base has been polished and revamped, which was much needed considering the old base was made years ago and had many issues. It also just wasn't very pretty lol. I completely removed the male dollmaker until further notice, making bases for it will take a while since I hate drawing men!! Will start making props soon.
January 26th, 2023
Removed all old entries for a fresh start! I've once again been gone for ages, this time for 9 months. I'm terrible at sticking to this whole "regular updates" thing. I'm not going to make promises and say I'll get better at it either hahah. I'm 19 now, doing a math course, looking for a job and anticipating university application season. When I started this site, I was only 16 years old! It's kinda crazy to think about the fact that I'm still working on this project. Today I tackled something I've been putting off forever, which is overhauling the bad coding and redoing all the pages. Or more like finetuning, I just went through and deleted unnecessary code and changed up the design. There's still more to do tho that I'll get to eventually (in another 3 years maybe). I also want to say again that I'm very appreciative of all the comments in my comment box and guestbook! :D Though a lot of people seem to be a little confused and think this site is being run by the same people who worked on the original Style Dollz back in the day. I'm just one person who loves the old web and wants it to come back.